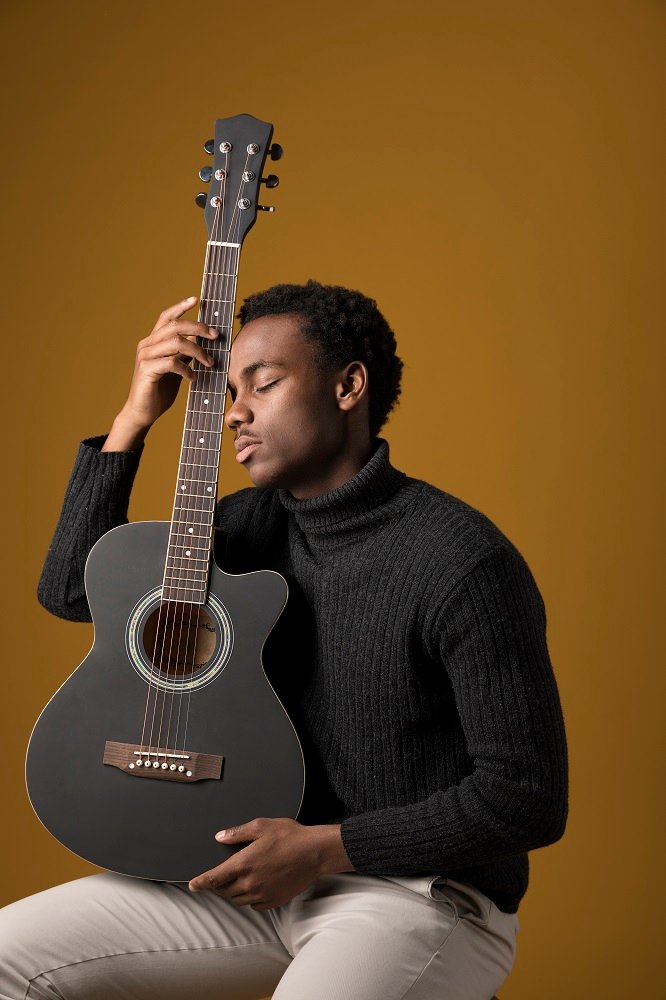 Have you ever wondered why some music that is not as good as yours gets more recognition? I think one good reason for this may be that those people probably know how to market themselves well. What I am saying is that it is very likely that they understand how to handle the business side of the music industry better.
Most people find themselves in the music industry because they think they are talented. Some joined the industry just for the love of music. Regrettably, such individuals never learned how to get their music heard.
Many feel like if they make their music good enough, they will get noticed and their music will become trending. All they have to do is record a good track, put it online or in stores, and their music will start making sales and getting downloads.
Being talented and letting people know about your talent are two very different things.
Let us be realistic: no matter how good a product is, nobody will buy it if it is not known. Nobody knows you until you are known. You must let people know that your music exists and convince them to give it a try.
Let me ask a question: What is the key to good sales? There is a saying in my language that "advertisement is the medicine of business."
Speaking to many musicians, some artists, especially gospel musicians would say they are not interested in promo or advertising since they are not singing for money; they just want to preach the gospel. Now my question is, "preach the gospel" to whom? How will people hear the gospel when they don't hear you?
Now let's take a look at how your music could become trending:
Get your music ready.
Your music must be good enough to be shared or listened to. When talking about good music, it's not only about style, genre, or even language; it's also about standards. Your songs MUST be professionally recorded. Live tracks are fine if you are promoting a live release, but even then the mix needs to be of professional quality. This is the most important point. First impressions are lasting impressions. If your music is half-finished and not even close to being mixed or mastered, please do not share it. The last thing you want is to make a bad impression because you put up your music before it was ready.
Distribute your music online.
Have your music readily available on Spotify, Amazon, Deezer, Geetunes, and iTunes, among others. That way, you'll look like a real professional the next time a fan asks where he can find your music. You need to have your music, whether in video or audio form, available everywhere that it possibly can be.
Brand Yourself
See yourself as a product, not just a band member or musician. Discover your true self and develop yourself as a brand. This product has to be as appealing as possible, so you have to find a way to make your brand as unique and exciting as you can so that fans are excited about you and your music.
Professional Biography
A professionally written bio that weaves a compelling story about who you are and what makes you unique is not something to overlook.
Your bio should serve as a one-stop shop for bloggers to get the facts on you, your project, where you've been, and where you're going. And, even though your music will speak for itself, you're going to want to talk about yourself and your music in a way that will entice people to click that play button.
Professional Promo Photos
Do you know what gets people to click on your post? The photo.
You can't get away from needing great photos. All bloggers (and even some podcasters) will want a photo to go along with their feature. A unique, creative, and well-thought-out promo photo can be the icebreaker needed to get people to check out your music. Everybody likes good things!
In conclusion, you need to balance the traditional methods of promoting your music with the Internet's tools. This is the key to successfully promoting your music online and offline.
Always remember: the more you put yourself out there, connect with people, and develop yourself as a brand, the more you will grow in the music industry.
Thank you for reading.
Precious Fasipe